Fastlink is the easiest way to give your customers the opportunity to buy a public transit ticket.
We recommend to use the Mobility Wallet with Fastlink, but you can also use your own Ticket APP.
Step 1 - Create an Account on Fastlink
Step 2 - Create your Referral Link

Click on Create NEW Link.
We recommend to create a Test link for implementation first.
With the Test link you can pay and test the integration without any real cost
Step 3 - Configure your Link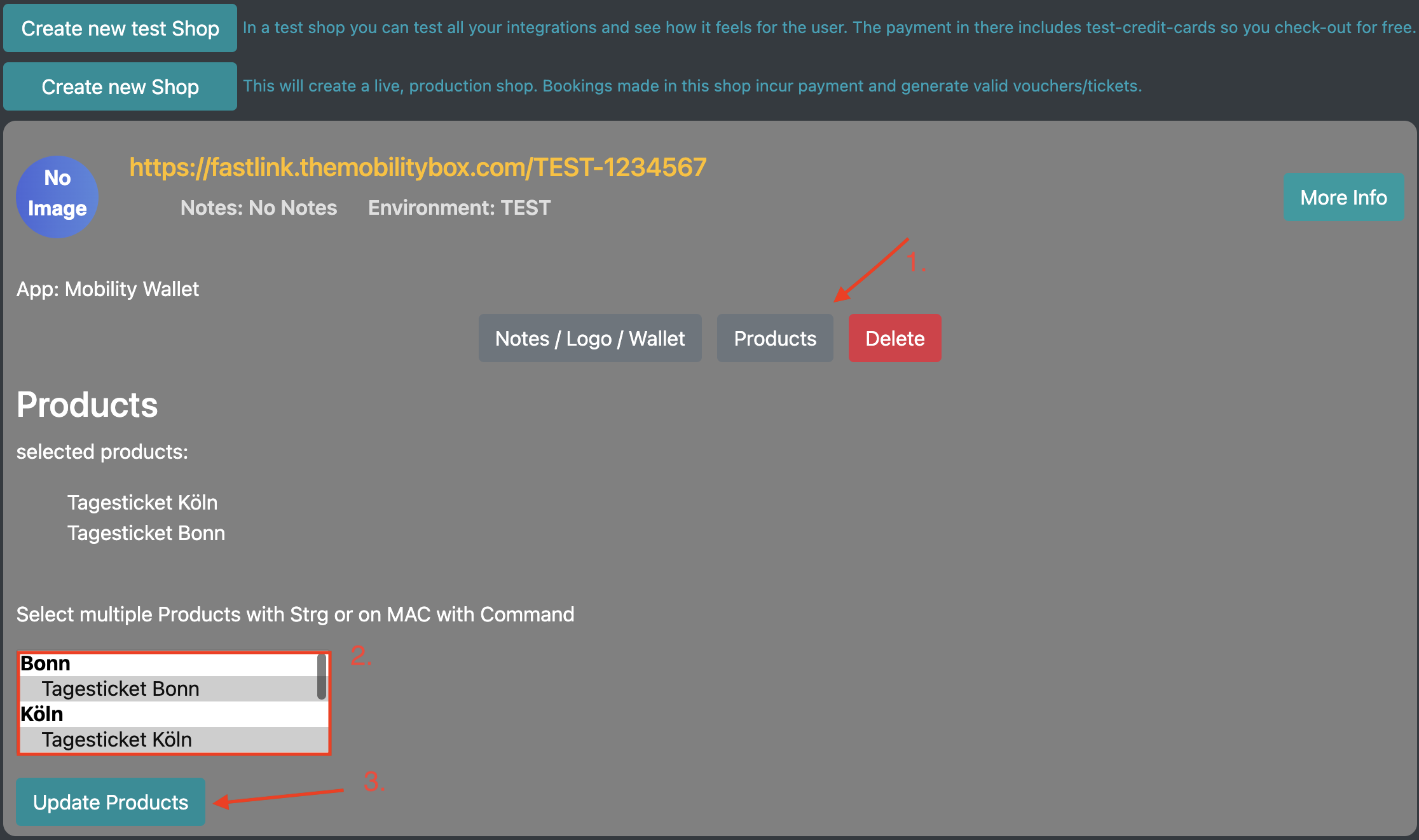 Select the products which should be available for your customers.
And click the "Update Products" Button, to save your selection.
Step 4 - Implement the Link on your Site
Now you can use the link on your page to let your customers buy a ticket.
You can find Examples here
Step 1 - Create your Ticket APP in Fastlink
Step 2 - Configure your APP
Step 3 - Choose your preffered APP for a specific referrer
Go to the referrer and click "Notes / Logo / Wallet"
Choose your Created APP and click "Update Referrer"